by Best Western Premier Hotel Solo Baru
We loved with a love that was more than love." — Edgar Allan Poe
Photo by @byoliverscom
#bwpremiersolobaru #bwpsolobaru #bestwesternindonesia #weddinginspiration #weddingideas #weddingphoto #weddingphotography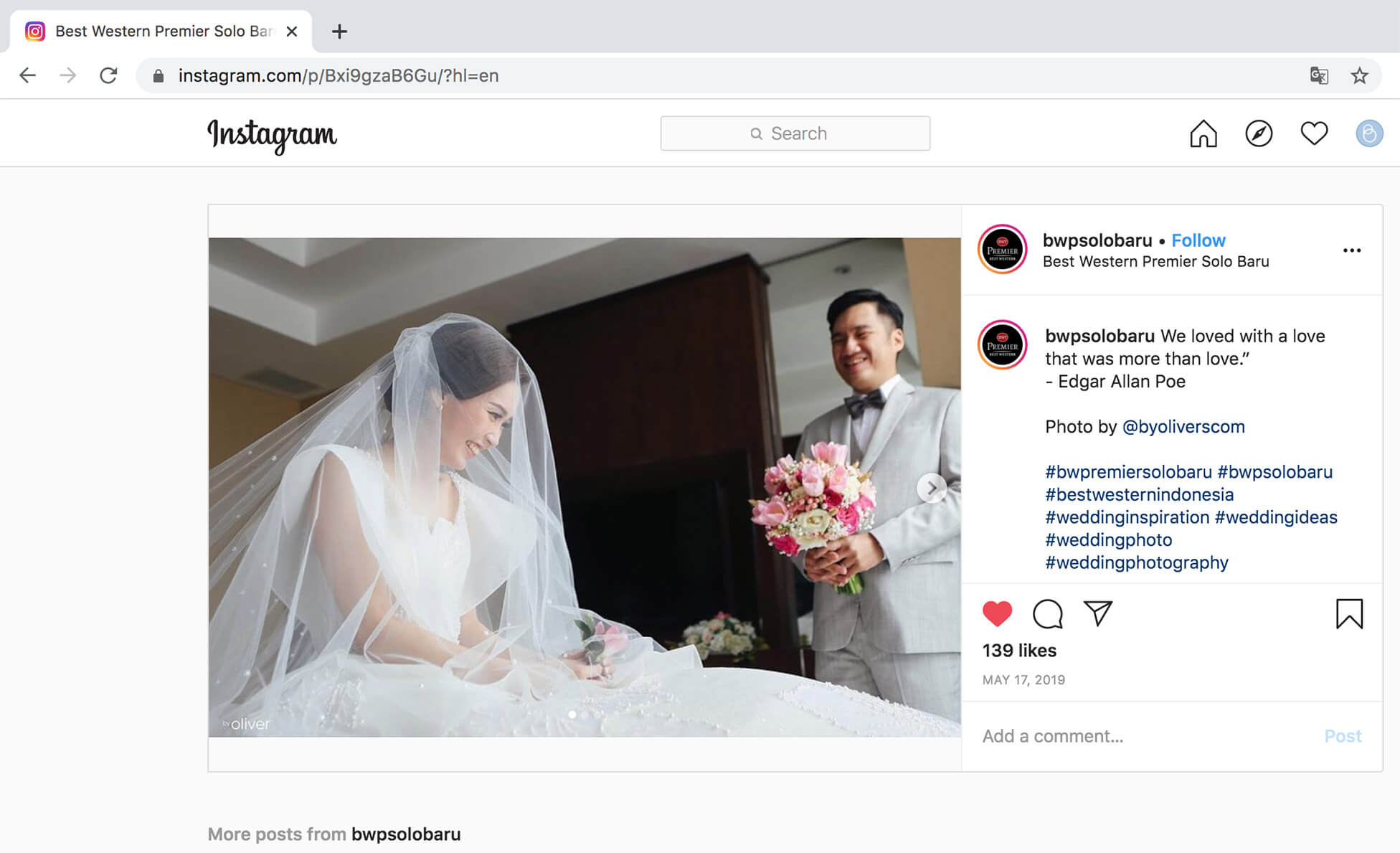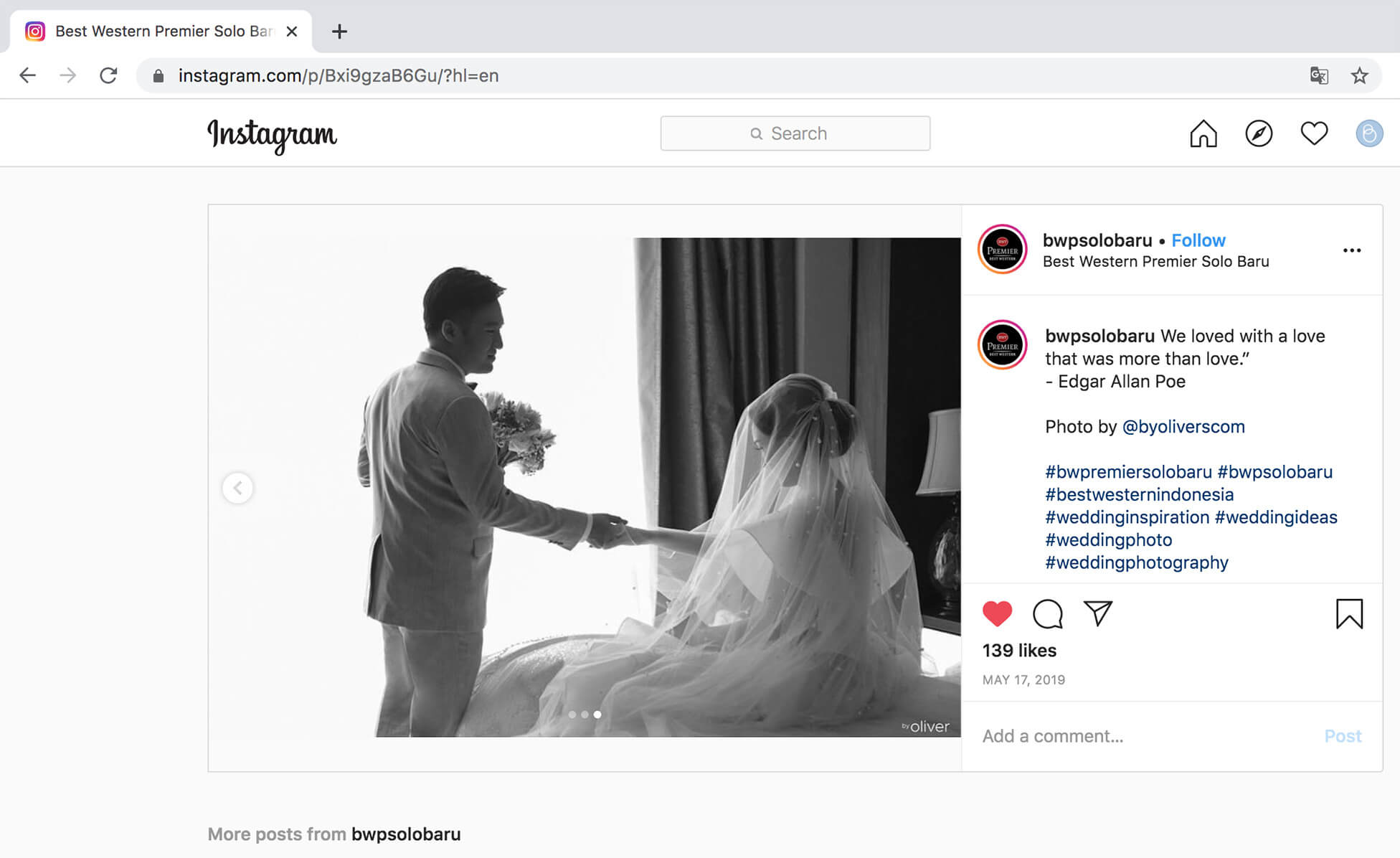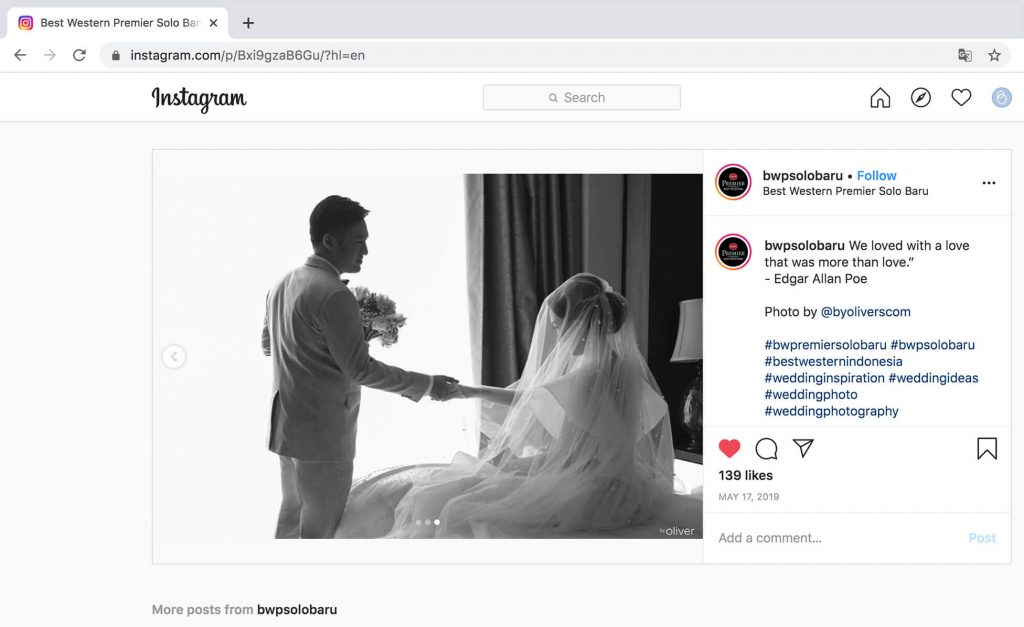 Welcome to Best Western Premier Solo Baru!
Best Western Premier Solo Baru boasts a prime location at the heart of Solo Baru (New Solo) in the integrated modern new area. Standing as the first hotel in Solo Baru with 22 floors, we are the most iconic hospitality symbol in Solo.
The hotel has 348 guest rooms and suites with the best views of the city skyline. There are 12 extensive meeting facilities, including a 1,800 m2 convention hall capable of hosting 2,500 guests. With direct lobby drop off access, this is an ideal venue for meetings, weddings, and MICE National or International events
The hotel is walking distance to The Park Mall, the largest mall at Solo Baru area, and the Central Business District. It is easily accessible from Adi Soemarmo International Airport and Balapan Train Station, only less than 30 minutes away.
Welcome to the Premier Life!